This Elderflower gin spritz is inspired by the Hugo, an Italian cocktail or appertivo rather that's popular in North Italy. It's so easy to make but incredibly refreshing. It's goes down almost too easily so drink with caution! If you don't have access to Fever Tree Elderflower tonic, you can always replace with Elderflower cordial or Elderflower liqueur. If using Elderflower cordial then dilute with water and add in the same amount. But if you're using Elderflower liqueur then just use 30ml/3cc or 1oz of the liqueur.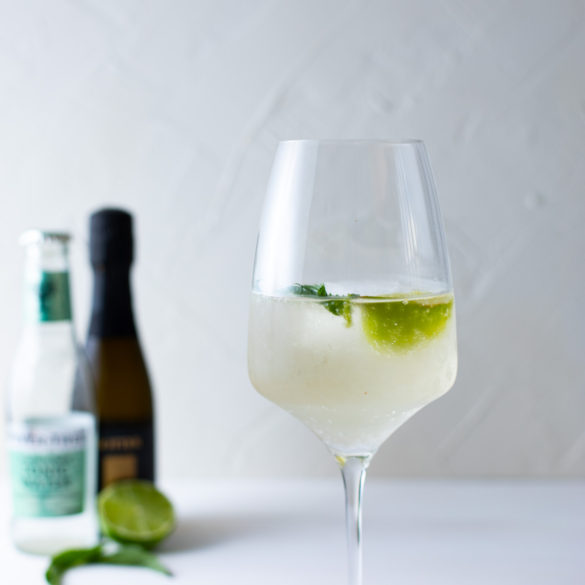 Ingredients
1 large block of ice
30ml (3cc) or 1oz gin 
100ml or 3.5oz prosecco
100ml or 3.5oz elderflower tonic
Lime wedge, for garnish 
Mint leaves, for garnish 
Method
Add large block of ice to your glass. 
Add the gin, prosecco and elderflower tonic.
Gently stir so you don't agitate the bubbles too much. 
Garnish with lime wedge and mint leaves.
Enjoy! 
Notes
If you don't have elderflower tonic, you can use elderflower cordial or elderflower liqueur.
Did you try this recipe?
Let me know if you enjoyed it! Tag me on Instagram at
@bees_bites_